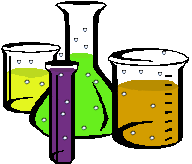 Years 11 and 12 (not available after Year 12 2018)
Senior Science allows students to study a range of the branches of science. It provides students with a modern understanding of some of the basic laws, theories and principles of Biology, Chemistry, Physics and Earth and Environmental Science and their application. It includes an examination of the technology that uses these laws, theories and principles and the impact on society. It reflects the interdisciplinary nature of science with a focus on the interdependence of science, technology and society.
The course encourages students to develop a range of practical skills including the use of current instrumentation, information technology and an increased ability to communicate understanding.